October babes, it's your time to shine in your unique and enchanting birthstone – the opal. Opals are known for their kaleidoscope of colors and captivating play of light, making them one of the most mystical and cherished gemstones in the world.
What truly sets opals apart is their remarkable play of color. They can display an array of hues, including fiery reds, dazzling blues, vibrant greens, and warm yellows, all within a single gemstone.
Whether you wear opals for their symbolism, their beauty, or simply because you were born in October, these gemstones add a subtle touch of color to your jewelry collection.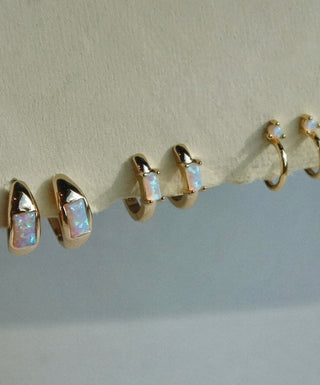 Opals have a rich and colorful history, dating back thousands of years. The name "opal" is derived from the Latin word "opalus," which means "precious stone." Ancient cultures, including the Romans and Greeks, believed opals held mystical properties.
Often associated with several symbolic meanings including creativity, hope, purity, and love. Wearing this stone can serve as a reminder of it's meaningful qualities.
TRENDS. STYLING. & SO MUCH MORE.
All of the latest at Mod + Jo - directly to your inbox atleast once a week.
DISCLAIMER: We endeavour to always credit the correct original source of every image we use. If you think a credit may be incorrect, please contact us at blog@modandjo.com.